21 years of Schwaben-Stern.
Private accommodation in the greater Stuttgart area.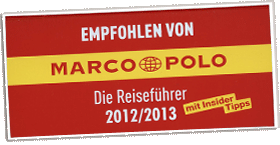 It is the year 2001 when Carmen Maier establishes her agency for private rooms named Schwaben-Stern, among the first in the greater Stuttgart area. The young entrepreneur's idea: providing private accommodation with personality. That means bringing together people looking for an alternative to hotels and guest houses with those who have vacant guest rooms, holiday flats, field worker's rooms or furnished apartments. People who have come to Stuttgart and its surroundings for work or leisure can stay in a private environment "just like at home".
The concept succeeded: Starting with only five rooms in 2001, her company is now one of the largest accommodation agencies in Stuttgart and its surroundings. Carmen Maier and her two employees take care of guests and hosts alike, and they do that whole-heartedly and on a very personal basis.
On a personal basis, with competence and great commitment - that is 100 per cent Schwaben-Stern.
Whoever is searching for a temporary home in the Swabian metropolis or the surrounding cities, can select from over 100 quality-checked Schwaben-Stern accommodations. The comprehensive range extends from simple rooms with family contact to entire 4,5-room apartments. And since each satisfied guest also needs a satisfied host, the Schwaben-Stern hosts enjoy the same excellent all-round carefree package as their guests when it comes to the renting out of vacant guest rooms or holiday flats.